Dear Marianne and Bill,
It was certainly an honor to work with two pros such as you.
You and Bill were one of the most favored "Anchors" at the market, bar none.
The development of the Hine property put a stake through the heart of a DC destination.
And, though there is still a market there, it pales in comparison to what the market was when
you all were there.
Thanks for your kind words and good luck to both in business and life.
Love You Both,
Vernon
Our booth is along the fence on the Hine School parking lot so, explore--and you'll find us.
We'll be there with lots of new finds for your flea market shopping delight!
Sheds on Treads are full of goodies, including great stuff for everyone!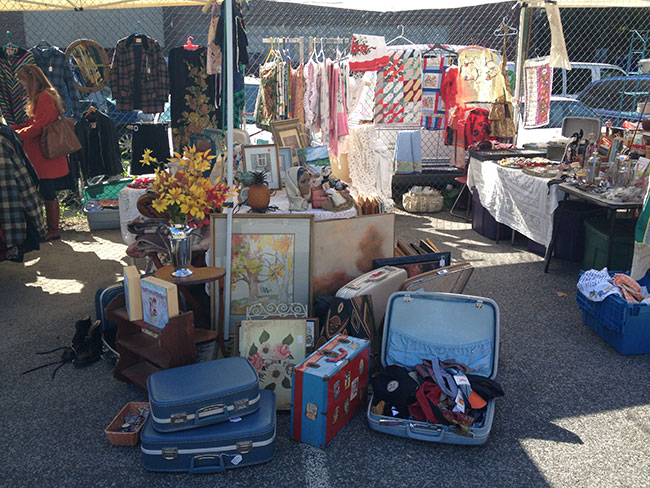 New This Week
Huge French Copper Stockpot, more copper cookware, cast iron skillets and allclad cookware Le Crueset Copco Michael Lax Cast Iron Dutch Ovens and vintage Descoware cookware
Vintage Christmas tablecloths
Lace, crochet, embroidered, provincial prints Williams Sonoma and April Cornell and vintage Vera tablecloths and scarves
Vintage luggage
Check out my latest finds.
Pendleton shirts are back by popular demand
Vintage sweaters including hand knit Irish fisherman's cable
vintage quality costume jewelry including bakelite bangles
cocktail party items including recipe shakers and utensils
Home decor items including picture frames, paintings, Mission Arts and Crafts plant stands
Vintage chenille bedspreads, quilts and gorgeous tablecloths and linens including 50's prints and Christmas
Vintage Pyrex items including bowls and leftover dishes these are selling fast, so stop by to see the latest finds!
Chenille baby quilts
new selection of Paint-by-Numbers paintings
vintage dolls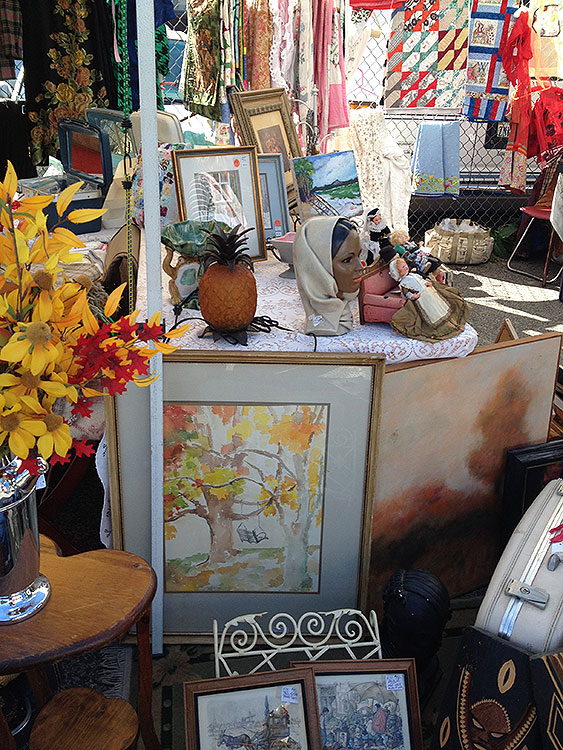 Fabulous new stock of vintage Cookware including copper and awesome stock pots
Fabulous finds by Bill including yellow blue and red brown Le Crueset Michael Lax Copco Dansk Kobenstyle Dru Descoware and the ever popular cast iron skillets including Wagner and Griswold!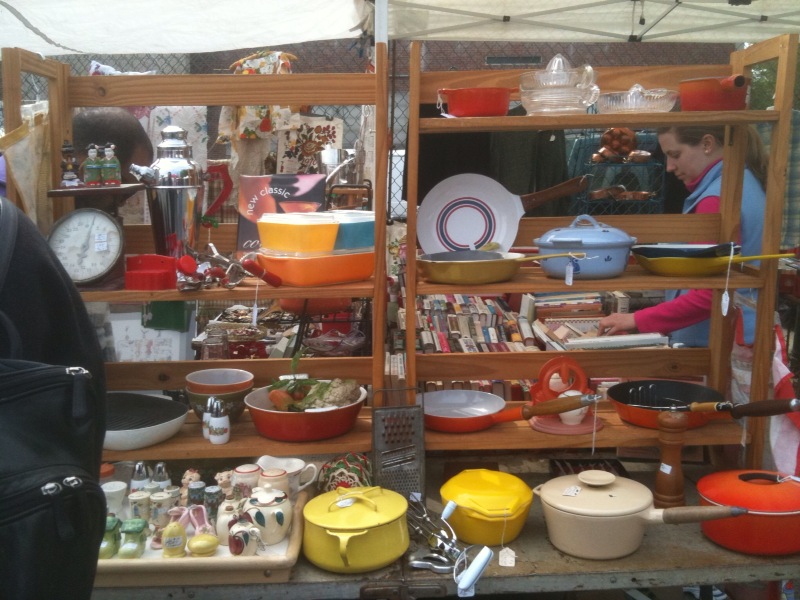 My huge selection of vintage linen calendar kitchen towels have been a fun inexpensive item
If you're looking for a particular year, just email me. And aprons too!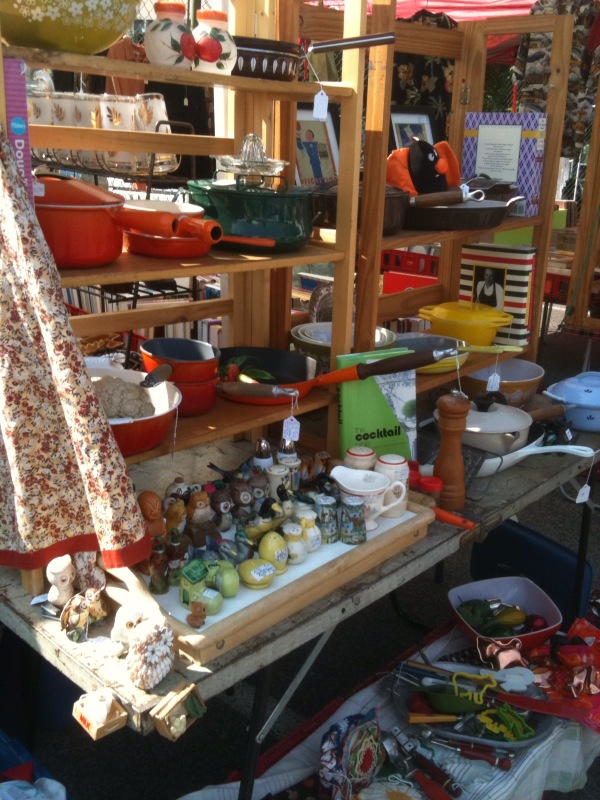 Bringing out my best tablecloths for the season.
April Cornell and Williams Sonoma French country print with great colors
Irish lace and crochet tablecloths
vintage print 40's 50's and 60's tablecloths
salt and pepper shakers
Costume jewelry
Bill has lots of new stuff
Deeply fabulous selection of vintage and collectible cookbooks
chef's knives
vintage cookware including cast iron skillets, fabulous French copper pans and Michael Lax Copco dansk Kobenstyle paella dru and more
Vintage vinyl records, and as always good jazz and more sounds on the boombox!
His new website was featured in the Washington Post and the Gazette
http://www.cookbookbazaar.com
His cookbook selection is fabulous!
Vintage Goodies--purses, hats, hankies, jewelry, crochet bedspread
Vintage luggage including American Tourister Samsonite Hartman
Lots of new art surprises: Color and black and white etchings, lithographs, silkscreen prints, watercolor, oil and acrylic paintings!